People and Practices
Anuj Daga



A
Email Id: anuj@sea.edu.in
Website:
https://cargocollective.com/anujdaga


Anuj Daga is an architect, writer and curator based in Mumbai. He graduated as an architect from University of Mumbai (2008) and went on to pursue his interest in History & Theory of Architecture through the interdisciplinary Master of Environmental Design programme at Yale School of Architecture, USA (2014). His practice is informed by diverse engagements in fields of design, research and academia that have resulted into numerous roles as writer, critic, commentator, theorist or interlocutor in the cultural field. He has been the Curatorial Assistant for the visual arts project "Young Subcontinent" (2016-2018) since first organized by the Serendipity Arts Foundation in Goa in 2016, as well as 'When is Space? Conversations in Contemporary Architecture' commissioned by the Jawahar Kala Kendra (2018).

Anuj has taught earlier at the Academy of Architecture, KRVIA as well as assisted academic courses at Yale University all along 2008-14. He has keen interest in studying the process of visual culture and meaning-making in the contemporary built environment in South Asia.



Apurva Talpade

A
Email Id: apurva@sea.edu.in
Website:
https://apurvatalpade.tumblr.com/
Apurva Talpade is an architect and visual artist whose primary field of investigation is the reading and representation of the architectural image.

Apurva graduated from the Kamla Raheja Vidyanidhi Institute for Architecture (KRVIA) in 2011 and went on to pursue her Master's degree in Visual Arts with a focus on Illustration from the Camberwell College of Arts at the University of Arts London (UAL) where she received a Distinction for her thesis project. She has also exhibited her work in London as part of an artist collective. Her work explores real and imagined industrial landscapes and the forms and form-making of modern architecture.

She has previously taught Architectural and Allied Design at the KRVIA and also has an independent architectural and art and design based practice.



Arun Kale


A
Email Id: arun@sea.edu.in
Arun Kale graduated in Architecture from the M.S.University of Baroda in 1979. After gaining initial professional experience in reputed architectural firms on projects ranging from residential, institutional,commercial and conservation, he joined Arvind and Neera Adarkar to complete a trio, forming Adarkar Associates. The firm has won three awards in architectural competitions.

After having been associated with the Academy of Architecture and Rizvi College of Architecture for over a decade, Arun now teaches at SEA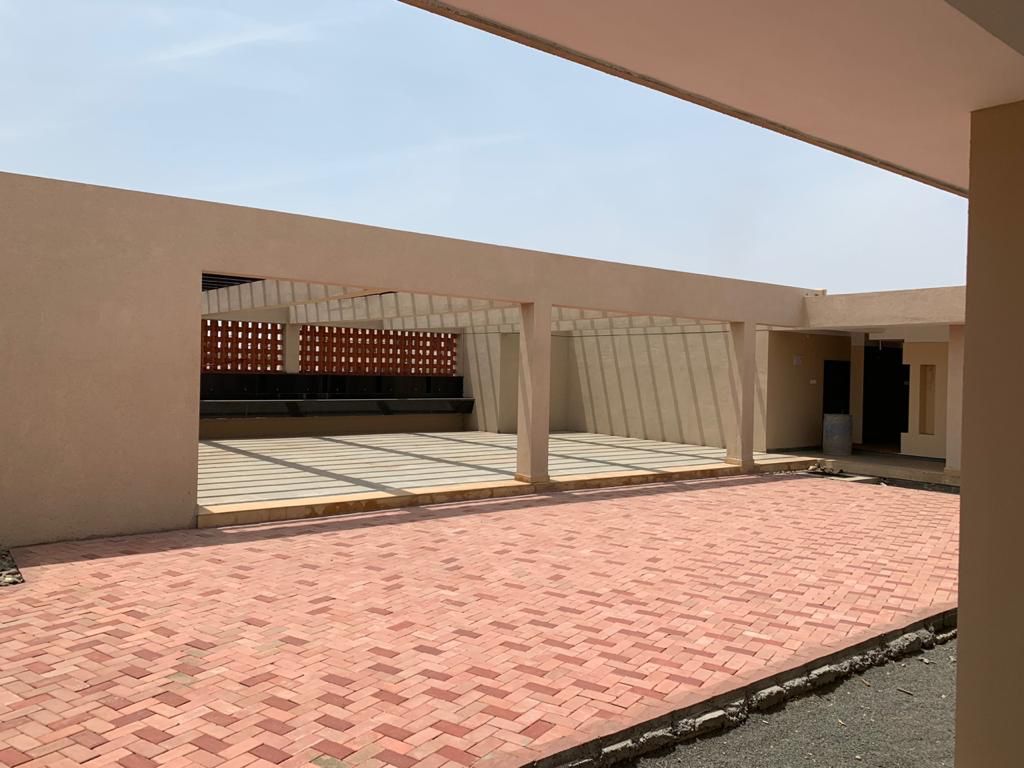 Email Id:dipti@sea.edu.in
Dipti Bhaindarkar graduated from Academy of Architecture, Mumbai in 2012. She has been awarded various scholarships and awards for academic excellence and commitment. She stood first throughout all five years of Architecture and topped University of Mumbai in third and fourth year of Architecture. Dipti was awarded the Chaubal Award for emerging talent, Late Hemchandra Dhuru award, The professor Jehangir C. Shroff scholarship and the Shankerrao Parelkar Commemoration Prize for overall performance by University of Mumbai. Her work was awarded and displayed by Indian Institute of Architects, Kalyan Centre for Architectural Design Excellence.
Dipti worked for a brief period with Design Cell at Academy of Architecture, Mumbai. After gaining initial training from M/s. Sandeep Shikre and Associates (SSA), she continued as an assistant architect at SSA. She pursued her Masters Degree in Urban Design from Kamla Raheja Vidyanidhi Institute for Architecture and Environmental Studies, Mumbai, India in 2014. She stood first in all four semesters of the Masters program. Her Master's Semester II Housing Studio project based in Shimla was awarded honorable mention at 12th International Student Design Competition, 2014 at International Conference of Humane Habitat 2014 for sustainable housing. Her Master's thesis, 'Citiness – An Approach to Reinforce the Development Guidelines based on Place Based Characteristics and Everyday Urbanism of the City' was shortlisted amongst the top 5 towards the National Awards for Excellence in post graduate thesis in Architecture organized by NIASA (National Institute for Advanced Studies in Architecture). She is a qualified Indian Green Building Council Accredited Professional. She has a keen interest in technological, urban and environmental studies. Apart from teaching, she has a keen interest in academic administration. She is currently developing her art practice in miniatures: Miniatures as worlds - as methods.
Important Works:
Technology as Experience - A Chapter in First Questions published by School of Environment and Architecture 2020.
Plac 'ing' Space - A Journal Article in Indian Institute of Architecture, NATCON 2015.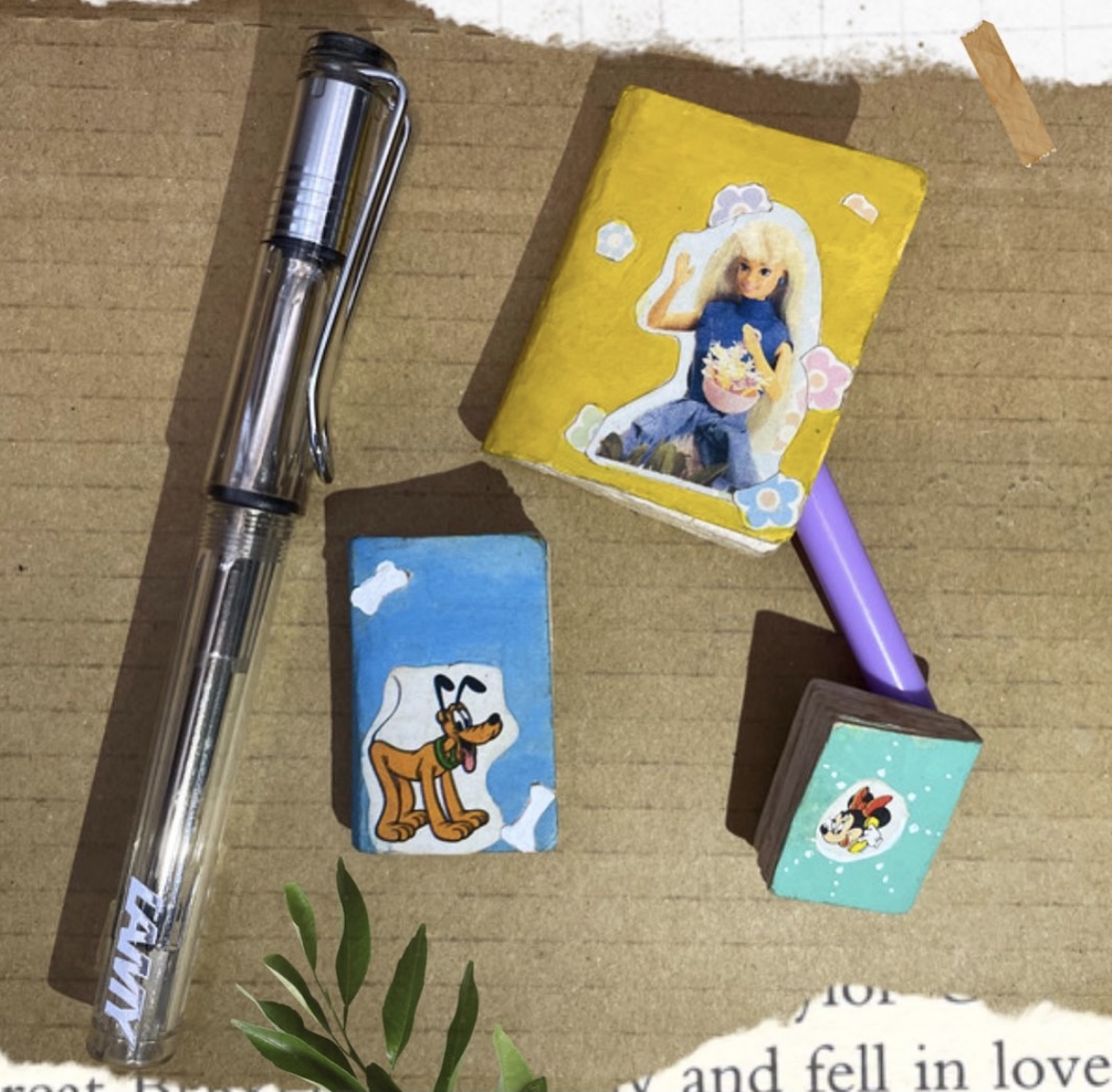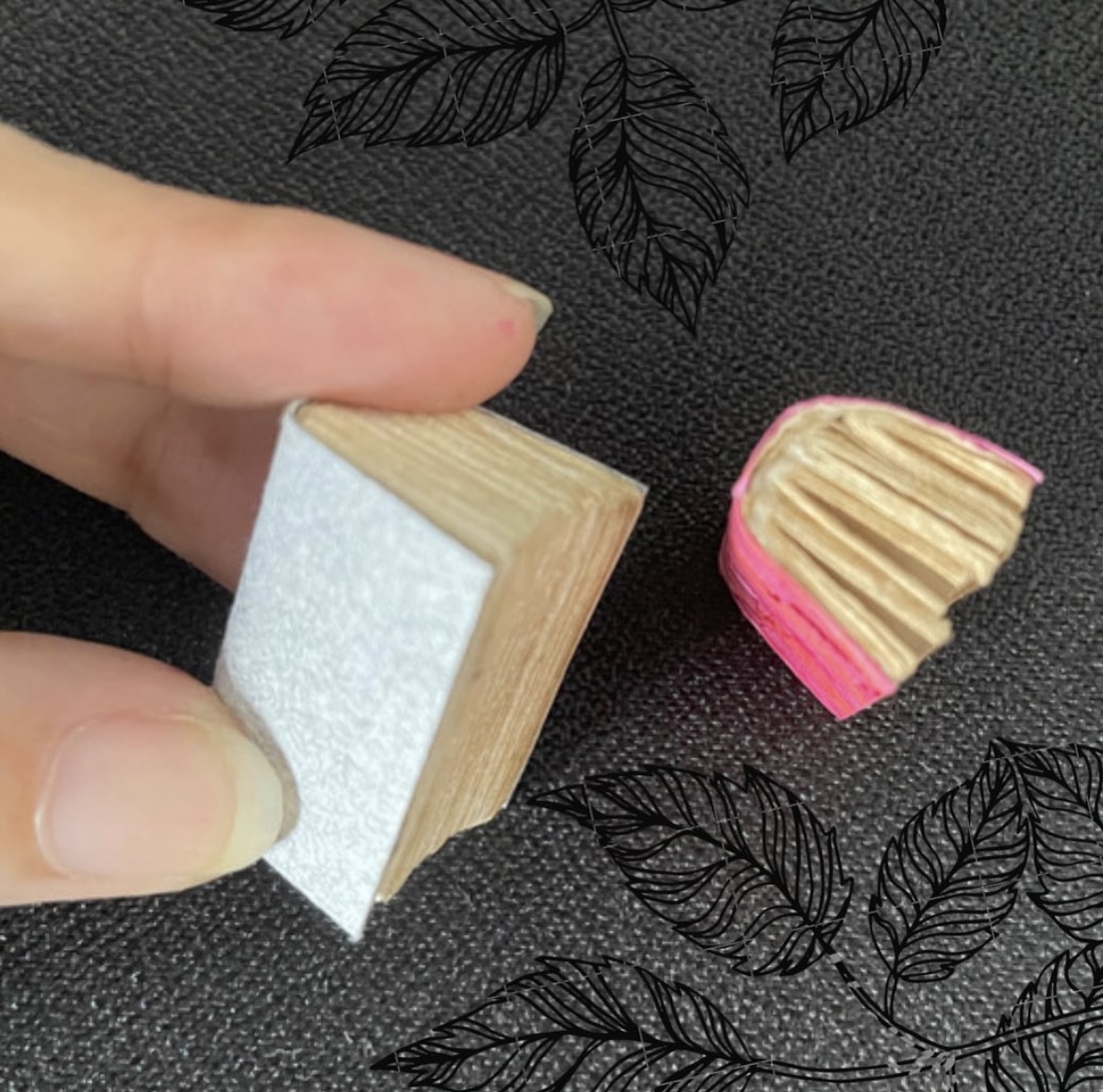 Dushyant Asher


A
Email Id: dushyant@sea.edu.in
Website:https://
www.theurbanproject.in/
Dushyant is an architect and technology enthusiast, interested in exploring processes and systems of (space) making. His interests in research and experimentation led him to the academic space. He has been a part of many architecture schools in Mumbai since 2013. His works and interests involve computational processes and material explorations through cultural means and technological possibilities.
Dushyant studied architecture at the L.S.Raheja School of Architecture in Mumbai and went on to do his masters in Advanced Architecture Design at the Stäedelschule Architecture Class, Frankfurt am Main, Germany. He has worked with studios and practices of art and architecture at many scales and materialities, including his co-founded practise The Urban Project, based in Mumbai.
Important works:
Installation 'the floating roof' at 'When is Space?' Conversations in Contemporary Architecture' commissioned by the Jawahar Kala Kendra (2018)
The gravity chair, 2021


Gauri Pandit Joshi


A
Email Id: gauri@sea.edu.in
Gauri Pandit Joshi is a practicing architect and fabric designer based in Mumbai with more than 19 years of experience. She did her architecture from Academy of Architecture and since then has been involved in several mainstream projects ranging from commercial layouts to public hospitals.

Initial years of her career involved working on housing and architectural projects with her experience evolving into project management practice of large commercial layout project with hotels and multiplexes. Last seven years she has been a partner with Pankaj Joshi Consultants and has been handling various projects ranging from master plans, hospitals, office buildings, conservation projects and commercial interiors. Lately she has also been involved in fabric designing and has initiated her own line of quilted linen with her mother, architect Pradnya Chauhan. This line of linen is largely inspired by her architectural education and practice with a clear intent to support craft with hand stitching done by women only workforce, empowering urban poor women in Mumbai.



Kausik Mukhopadhyay


A
Email Id: kausik@sea.edu.in

Kausik Mulhopadhyay is an artist and teacher based in Mumbai. He has a B.A (Visual Art) from Rabindra Bharati University, Calcutta and a M.A (Fine Arts) from Viswa Bharati University, Shantiniketan.He works across multiple mediums, but primarily thinks through kinetic and static installations that repurpose "junk" - old electronic items, discarded household objects, etc in order to rethink everyday relationships via our associations and memories with work that ranges from whimsical to unsettling.

He has exhibited widely in India as well as abroad and has also held fellowships at the Kanoria Centre for Art, CEPT, Ahmedabad, and the Inlaks Foundation. He currently teaches at the School of Environment and Architecture.





Milind Mahale


A
Email Id: milind@sea.edu.in
Milind completed his Architecture from Mumbai University, after which he worked at an Industrial Architectural firm for 6 years and then also at a Retail design firm. This training provided him with a perspective towards designing on large scale, as well as understanding the details at an interior level scale. Having developed liking towards product designing, Milind travelled to Germany to pursue M Des in product design at 'Staatliche Akademie der Bildenden Künste Stuttgart, Germany' and worked in same field. The experience gave him insights in to materials, tectonics and details at an industrial product level. Back in Mumbai, working as product designer, he has a strong inclination and ability in the process of Making of things.




Neera Adarkar

A
Email Id: neera@sea.edu.in
Neera Adarkar is a practicing architect and an urbanist based in Mumbai. A graduate from from Sir J. J. College of Architecture, Mumbai University, a post-graduate in Industrial Design from IIT, Mumbai, Neera has been awarded Honorary Doctorate by the department of Urban planning, Urbanism and Architecture of the Katholieke University, Belgium. She is also a recipient of the Distinguished Alumnus Award, IIT Bombay, 2013.

Neera is running a joint practice under Adarkar Associates, engaged in architecture, planning, conservation and urban research. Adarkar Associates has designed several private and public projects in and out of Mumbai. Neera's work emerges from deep concern of social, urban and gender issues. Involved in many urban issues, she actively participated in the struggle for Textile Mill Lands of Mumbai.

She has been an active participant in the Women's Movement over the last three decades. She has been a member of the Government appointed Committee of Experts for Dharavi Redevelopment and ex member of Board of Studies, Architecture, Goa University.

She has co authored with Meena Menon 'One Hundred Years One Hundred Voices: Oral History of Millworkers of Girangaon' (2004) and has edited an anthology: 'The Chawls of Mumbai: Galleries of Life'(2011). Neera has contributed essays to many publications and has delivered lectures at universities and conferences in India and outside .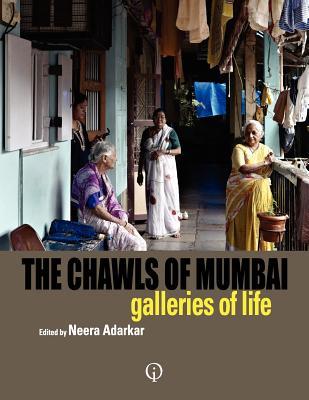 Pankaj Joshi


A
Email Id: pankaj@sea.edu.in
Pankaj Joshi is an architect based in Mumbai and specializes in heritage conservation. He studied architecture at the Academy of Architecture, Mumbai and has obtained a Master of Arts in Conservation Studies at the Institute of Advanced Architectural Studies, University of York, UK. He is a member of the Mumbai Heritage Conservation Committee of Government of Maharashtra and is on the Board of Governors of Heritage Conservation Society of the Mumbai Metropolitan Region Development Authority (MMRDA). He is the executive director of the Urban Design Research Institute (UDRI); executive committee member of Comet Media Foundation, Mumbai and Charles Correa Foundation, Goa and member trustee of SAVE forum, an environment action group in North Mumbai. He has taught at several schools of architecture in Mumbai and has been the joint convener of the Mumbai Study Group, an interdisciplinary forum at the Academy of Architecture. His professional practice includes works in urban planning & design; architectural & urban conservation; architecture; and interior design. He has been instrumental in initiating the Mumbai Reader (since 2006) in English, Hindi and Marathi which is an annual compilation providing a glimpse of the complex dynamics in Mumbai and its Metropolitan Region. He has a wide range of publications and has delivered lectures at universities and conferences in India, US and Italy.




Prasad Shetty


A
Email Id: prasad@sea.edu.in
Website:
https://bardstudio.in/
Prasad Shetty is an urbanist based in Mumbai. He has studied architecture (B-Arch, KRVIA, Mumbai University) and urban management (MA-Urban Management, Institute for Housing & Urban Development Studies, Rotterdam, the Netherlands). He is one of the founder members of the School of Environment and Architecture and currently works at the school as Professor and Dean. He is also one of the founder members of the Collective Research Initiative Trust urban research collective, which has been involved in urban research activities on the city of Mumbai. Earlier he has worked with the MMRDA (Mumbai Metropolitan Region Development Authority), MMR - Heritage and Environment Society, Academy of Architecture and Kamla Raheja Institute for Architecture. He has also worked as a consulting urban management expert to the Town Administration of Mendefera, Eritrea; and an expert member to the Dadra–Nagar Haveli Planning & Development Authority. His work involves research and teaching on contemporary Indian urbanism with specific focus on architecture; cultural aspects of urban economy and property; housing; and entrepreneurial practices. He has a wide range of publications, and has exhibited his works / delivered lectures across the world.
Important Works:
Urban Chronicles (Stories of Entrepreneurship, Ganga Building Chronicles, Bombay Talkies & Other Stories of Malad, Gurgaon Glossaries)
Housing Studies (Housing Types in Mumbai, Slum Studies)
Methods & Conceptualisations - (Glossaries, Semi-fictions, Settling, Transactional Capacities, Small Forces)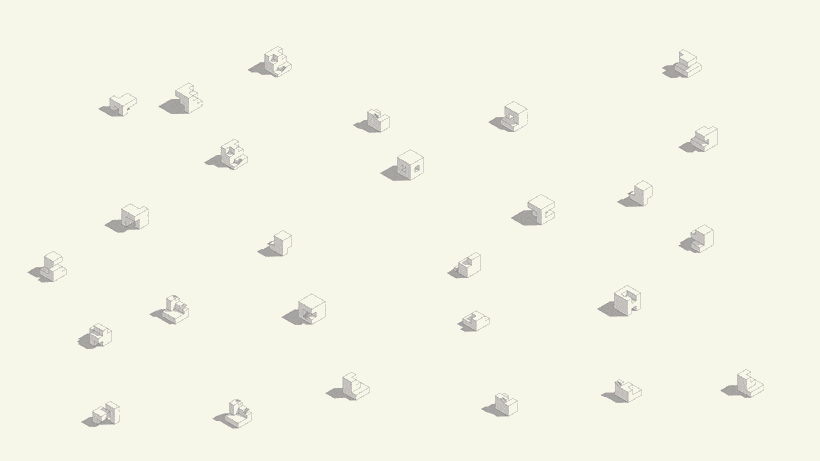 Ravindra Punde


A
Email Id: ravi@sea.edu.in
Website:http://
www.designcell.in/
Ravindra Punde is an architect and an urban and regional planner. He studied architecture at the Academy of Architecture, Mumbai and urban and regional planning from the School of Planning and Architecture, New Delhi. He is the co-founder of the Landscape and planning practice 'Design Cell' which works from Gurgaon, Mumbai and Bangalore. He has taught at the School of Planning and Architecture and been the Principal of the Academy of Architecture, Mumbai. He currently serves on the board of studies at the Department of Architecture, School of Planning and Architecture. Ravindra has extensive experience in master planning, landscape and urban projects. He has successfully led several national and international competitions for Design Cell, which under his leadership has maintained a strong commitment to environmentally and culturally sensitive designs. His practice extends in many parts of India, US and the Middle East, where he has led teams to design and execute large and complex projects.



Rohit Mujumdar


A
Email Id: rohit@sea.edu.in
Rohit started teaching at the School of Environment and Architecture in June 2018. His current research explores three areas of India's urbanization in the backdrop of discussions surrounding the new urban frontiers across the world: urbanization in small cities; establishment of large-scale industrial and urban enclaves along new urban corridors; and, urbanizing villages.

Two considerations frame his explorations in these areas: theme and method. The first explores how the themes of near and far economic networks, practices of entrepreneurship, claims to property, the heterogeneous state's legal and political pluralism, articulation of difference, practices of communicative and collective action, and even discourses of urban representation shape the spatiality of urban outcomes. The second, on the one hand, explores ethnography and history as a form of narrative inquiry in the study of cities to explain the present and defamiliarize the familiar propositions of planning and design, and, on the one hand, draws on methods from the design and visual arts disciplines to contribute towards narrative inquiries.

He has completed undergraduate studies in architecture and postgraduate studies in planning. He has earlier co-founded the Collective Research Initiatives Trust, an extra-curricular space for undertaking research, pedagogy and intervention on urban space and contemporary cultural practices in the Mumbai Metropolitan Region, and taught at the Kamla Raheja Vidyanidhi Institute for Architecture and Environmental Studies. His consultancy practice experience spans the areas of urban regeneration, heritage and environment conservation, city development and investment strategies, and public space design and management. He has participated in What Makes India Urban?: Challenges towards Mobility, Infrastructure, Energy and Perpetual Change (AEDES Architecture Forum, Berlin, 2009), Image City: Formal and Informal Networks (Royal Academy of Fine Arts, Copenhagen, 2003), and Century City: Art and Culture in the modern metropolis (Tate Modern, London, 2001).





Rupali Gupte


A
Email Id: rupali@sea.edu.in
Website:
https://bardstudio.in/
Instagram: @bardstudio
Rupali Gupte is an architect and urbanist based in Mumbai. She has completed her B.Arch from the K.R.V.I.A. Mumbai University and her M.Arch from Cornell University. She is a co-founder of and Professor at the School of Environment and Architecture (SEA), a partner at Bard Studio and a senior Research fellow at the University of Brighton. Her work involves extensive research on contemporary South Asian architecture and urbanism with a focus on housing and urban form, tactical spatial practices, and the role of gender in shaping habitation. Her work often crosses disciplinary boundaries and takes different forms - writings, drawings, mixed-media works, installations, curation, conversations, walks and spatial interventions. Her works have been shown internationally in biennales including the 56th Venice Art Biennale, X Sao Paolo Biennale of Art and Architecture, Seoul Biennale of Art and Architecture, and galleries and museums such as MACBA, Barcelona, MAAT Museum, Lisbon, Mumbai Art Room, Devi Art Foundation and Project 88.
Important Works:
Urban Form and Experience: Transactional Objects, Itinerant Desires, Gurgaon Glossaries
Speculations: Tactical City, Being Nicely Messy


Sabaa Giradkar


A
Email Id: sabaa@sea.edu.in
Sabaa Giradkar is an Architect having core interests in multidisciplinary practices of environment.

At SEA, her research through the studio works engages with understanding everyday Environment as a practice of care. Having been trained in the Green Buildings sector, her research interest also expands to finding , adopting alternate and non-normative solutions required for the design of sustainable built environment.

Sabaa completed her undergraduate studies in 2011 and Masters in Environmental Architecture in 2015. She has previously worked in the construction industry involving designing and execution of multi-dimensional projects. Sabaa has been associated with TERI (The Energy and Resources Institute) as a Green Building consultant where she worked upon evaluating and implementing the designing and planning measures to achieve GRIHA (Green Rating Integrated Habitat Assessment) rating. She has also designed and conducted an e-learning course on sustainability formulated by USGBC (United States Green Building Council).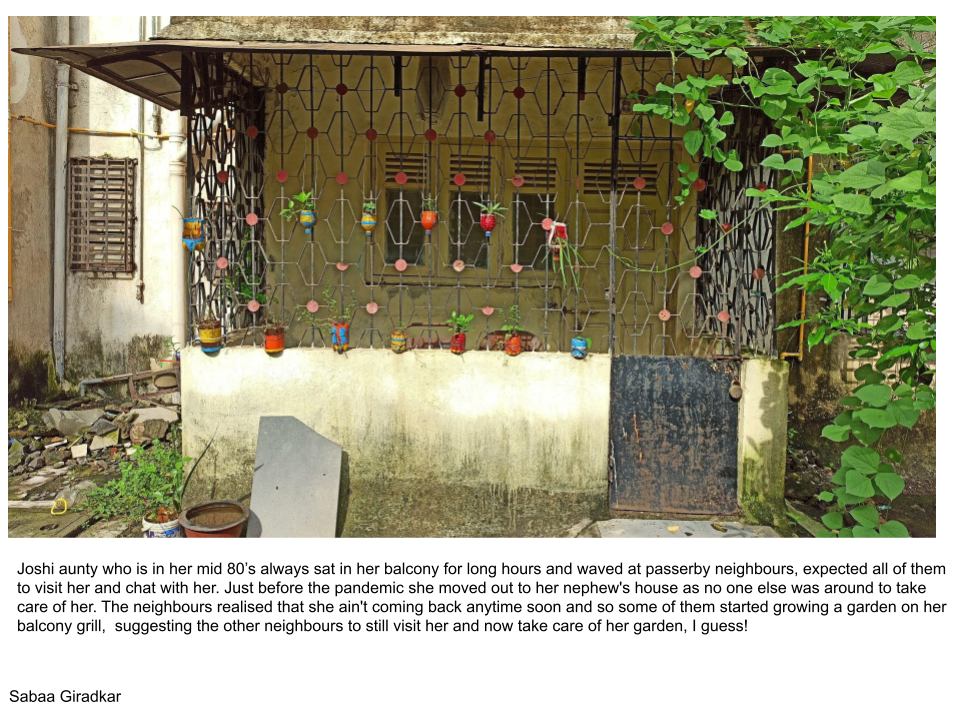 Shreyank Khemlapure


A
Email Id: shreyank@sea.edu.in
Website:
https://roomforarchitecture.work/
Shreyank has completed his post graduation from The Berlage, Centre for Advanced Studies in Architecture and Urban Design, Netherlands in 2014. He completed his undergraduate studies from G.I.T, Belgaum in 2009. His focus area at the school is around housing and urbanization. He is currently pursuing his PhD at the European Graduate School. He works on projects ranging from architectural competitions to architectural films under the umbrella Room for Architecture. He is also engaged in research activities at 'SPARE', a research wing initiated by sP+a.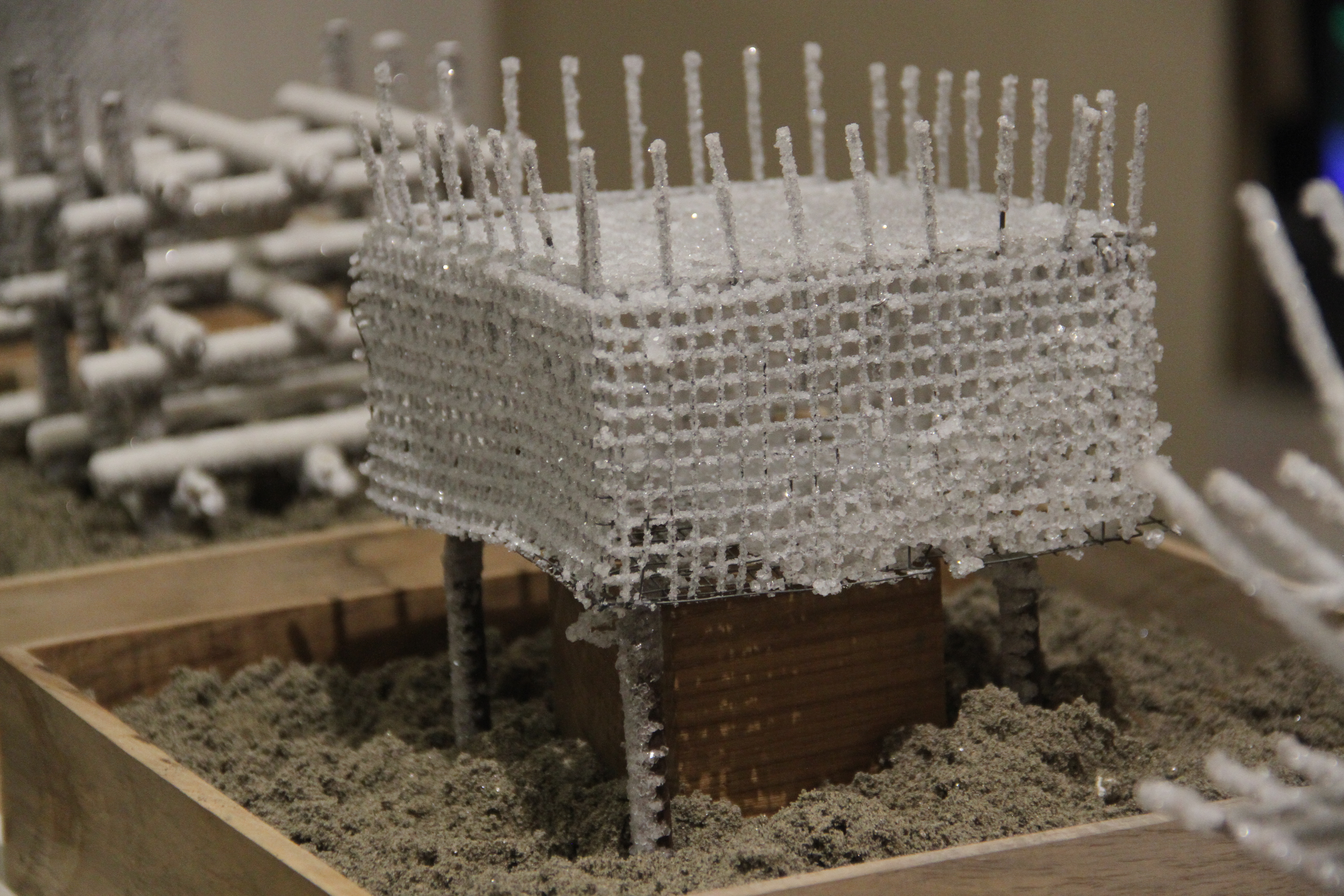 Savita Punde


A
Email Id: savita@sea.edu.in
Website:
http://www.designcell.in/
Savita Punde is a landscape architect and has studied architecture at the Academy of Architecture, Mumbai and landscape design at the School of Planning and architecture, New Delhi. She is the co-founder of the design practice, Design Cell based in Gurgaon, Mumbai and Bengaluru. At the Design Cell, she is the principal designer for landscape design and site planning projects. She has been practicing landscape architecture for more than twenty five years and has a strong commitment to environmental research. She is actively involved in promoting the profession of landscape architecture and was the President of the Indian Society of Landscape Architects. She is also teaches at the Department of Landscape Architecture in School of Planning & Architecture, New Delhi, India. She is a member of evaluation panel for TEHRI GRIHA - a non-profit agency evaluating green buildings in India. She is also on the Advisory Panel of Journal of Landscape Architecture, India. Her practice extends in many parts of India and abroad.



Email Id: vastavikta@sea.edu.in
Instagram: @vlikesfries
Vastavikta is an artist and architect focusing on the spatial and environmental politics surrounding post-intensive mining landscapes and climate change in Indian cities. She is currently researching a wide range of household experiences and responses to wetness in suburban Mumbai. Drawing on a year-long Research Associateship at SEA (2018), she is concurrently developing a graphic novel and journal article manuscript on the contestations surrounding the futures of Goa's mining landscapes. She was a Field Stations 2019 Fellow under the Wright Ingraham Institute in Colombia and has worked earlier with Anupama Kundoo Architects, KRVIA-Design Cell and Ranjit Sinh Architects.